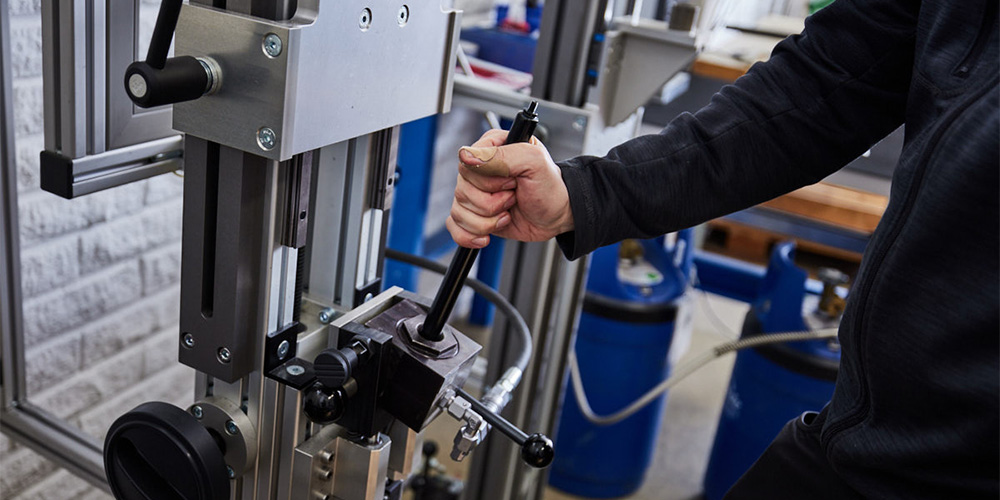 FlexFill™
FlexFill ™ is one off the requested part of our offering that reducing our customers costs with help of advanced logistics and support for design and construction. Our goal for FlexFill ™ is that it should be easy and affordable to order even a smaller number of gas springs, with the pressure you want. The gas springs can be ordered with different force from 50 N up to 2000 N in different variants depending on the type of hatch they are to be adapted to. The hatch and gas spring form an entirety together with other fittings such as locks and hinges from Aero Materiel. The new service is in line with our philosophy of helping our customers adapt their products and increase the value for the end customer.
FlexFill™ - Flexible for you!
• With using our filling machine, we can offer delivery within 48h directly from Jönköping. • Available with printed label so you can configure your gas springs. • By stocking basic variants and adapting the power, we can offer flexible solutions and competitive prices. • With FlexFill we offer you the opportunity to quickly and easily access prototypes for testing and development needs.
Configurator
Choose CAD-format and use the configurator below to achieve the correct technical description.
Liftline_Gas_Spring_Configurator
Request for quotation of products
Fill in your details for the quotation request. Customer service will contact you shortly.